Ultrasonography (Sonography) Is An Ultrasound-Based Diagnostic Imaging Technique Used To Visualize Muscles And Internal Organs, Their Size, Structure And Any Pathological Lesions, Making Them Useful For Scanning The Organs.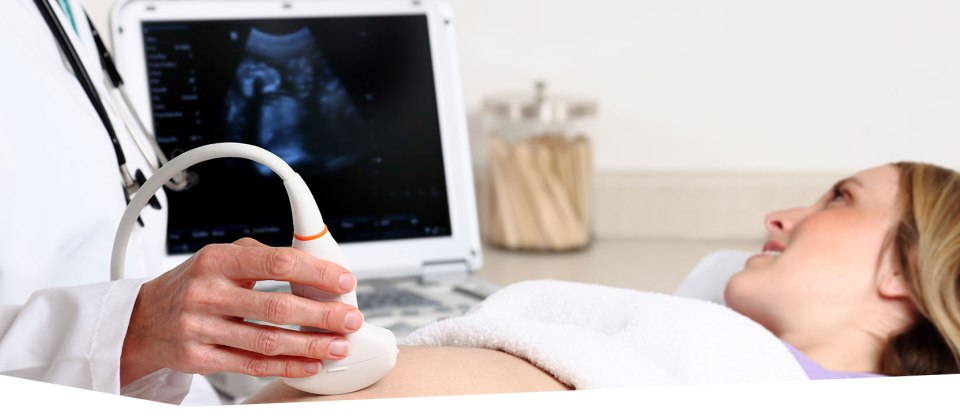 Narayani Women's Hospital & Fertility Centre has ultrasonography machine made up of latest technique. Parents look forward to the sonogram as it is the first time they lay eyes on their little one by way of a picture of the womb. But the Sonography is much more than just a glorified camera. A Sonography is helpful in infertility patient examination( Uterus,Ovaries, Adnexal structures). Early in the pregnancy, ultrasounds help confirm the foetal heartbeat and the state and progress of your pregnancy. Further in the pregnancy, ultrasounds help check the umbilical cord, location of the placenta, and overall foetal health and growth. Towards the end of your pregnancy, a Sonography helps determining if the baby is in the proper position in the womb, identifying any uterine or pelvic abnormalities in the mother, checking the length of the cervix in case of any doubts of pre-term labour.
During an ultrasound, the sonographer spreads a cold water-based gel over your stomach and pelvis. He then moves a handheld probe or transducer over the area which transmits high frequency sound waves through the stomach to your uterus.